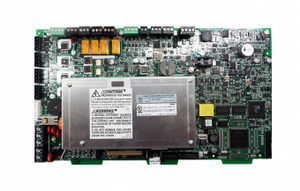 Notifier CPU-640 Replacement Board for NFS-640 (FACP) (REFURBISHED)
Notifier CPU-640 is the Replacement Board for a Notifier Onyx NFS-640 Intelligent Addressable Fire Alarm Control Panel.
Power source and field programmable on panel. Can poll 318 devices in less than two seconds and activate up to 159 outputs in less than five seconds.