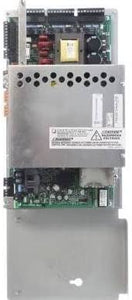 Notifier DAA2-5070 (NEW)
The 5070 Amplifier from Notifier belongs to the DAA2 Series. These amplifiers are multi-featured with advanced digital audio functionality. The Notifier DAA2-5070 can access and process from one up to eight audio channels on the DVC audio loop. It can amplify the signal, and distribute it through four Class B or two Class A outputs.
The DAA2 series amplifiers are capable of mounting an optional BDA Digital amplifier that can be used for providing one-to-one amplifier backup, or for supporting a two-channel operation, or increasing output wattage to 100W (100W option applies to DAA2-50 series only)
The amplifier has two wire digital audio ports that connect with wire DAL (digital audio loop) segments. Either or both ports may be converted to fiber using fiber option modules.
Up to 32 devices (DAA2 amplifiers), can be connected to the DAL on one DVC Digital Voice Command unit. DAA2 amplifiers may be mixed with DAX and DAA series amplifiers on the same DAL.
Notifier DAA2-5070 Specifications
50W total output at 70 VRMS for all DAA2-5070 models.
Supports 2 Class A or 4 Class speaker circuits.
There are optional BDA amplifiers that support alternative configurations.
The backup amplifier for all DAA2 models supports one-to-one backups.
For all DAA2 models, the primary amplifier supports 2-channel operation.
The DAA2 amplifiers support one to many amplifier backup applications.
There is a remote paging option with RM-1.
Firefighter/Emergency telephone riser for 2-way communication to command centers.
Programmable through VeriFire tools.
Installation of Notifier DAA2-5070
The DAA2 series amplifiers come installed in a chassis. It mounts on one row of any CAB-4 or EQ series cabinet. If it is a CAB-4 row then that can be covered with a DP-1B dress panel, which one has to buy separately. For a simple installation, the DAA2 can be plugged directly on to 1 or 2 fiber options modules. The BDA backup amplifier can be mounted on the DAA2 directly. The batteries can be installed using the following configurations:
The CHS-BH1 battery chassis holds two 12.0 batteries and mounts on the left side of the DAA2 chassis.
DAA2 and batteries remain in a single cabinet tier.
You can get high-quality fire alarm parts like Notifier DAA2-5070 at industry-best prices from Fire Alarm Depot. Check out our inventory and make your purchase today. You can avail express delivery for the purchase.