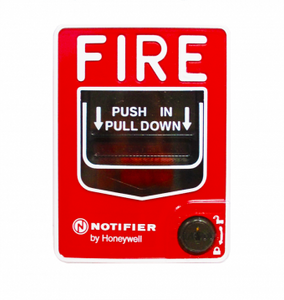 Notifier NBG-12LX Dual Action Pull Station (NEW)
The Notifier NBG-12L Dual-action pull station provides an alarm initiating input signal (non-coded) to conventional fire alarm control panels (FACPs).
Features an N/O switch, screw terminal connections, and a key lock.
Can be used as a replacement for Notifier's legacy NBG-10 Series conventional initiating devices.