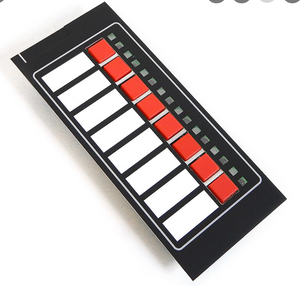 SIEMENS VSM-1 (REFURBISHED)
The Operator Switch Module (Model VSM-1) from Siemens Industry – Fire Safety is a MXLV Command Console option module that provides manual control of the Emergency Voice Evacuation System. Each Model VSM-1 module provides eight (8) momentary push-button switches and 16 LEDs to indicate module status. Each switch is assigned two (2) LEDs and a label, indicating programmed usage. The label slides behind a clear, protective membrane.
One of the LEDs assigned to each switch is a dual-color LED used to indicate what type of signal is active. This LED may also be lighted Steady or Flashing to further indicate system status.