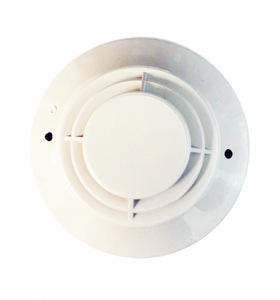 Notifier FSP-851T Photoelectric Smoke/Heat Detector (NEW)
The Notifier FSP-851T Smoke Detector is a replacement photoelectric smoke detector head compatible for use with all Notifier Intelligent Fire Alarm Control Panels.

Includes a built-in 135°F (57°C) fixed-temperature thermal device.

Notifier 851 Series detectors can be used to replace the 751 Series plug-in detectors for legacy applications.