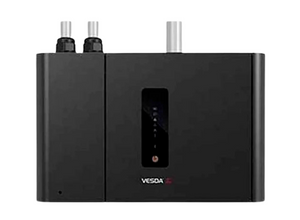 VESDA VEP-A00-1P (NEW)
VESDA VEP-A00-1P
VESDA VEP-A00-1P Aspirating Smoke Detector, a cutting-edge fire detection solution that combines advanced air sampling technology and innovative design for optimal performance. Below are the key technical features of this detector:

High-performance detection chamber: Utilizes laser-based technology to accurately detect smoke particles, ensuring rapid identification of potential fire threats.
Enhanced signal processing: Employs advanced algorithms to distinguish genuine smoke events from false alarms, maximizing detection reliability.
Intelligent air filtering system: Efficiently removes contaminants and dust from air samples, improving detection accuracy and extending the life of the detection chamber.
Configurable sensitivity levels: Offers multiple sensitivity settings to accommodate various environments and applications, ensuring optimal detector performance.
Wide compatibility: Supports seamless integration with a range of fire alarm control panels and communication protocols, allowing effortless incorporation into existing fire protection systems.
User-friendly configuration and diagnostics: Comes with an intuitive software interface for easy configuration and maintenance, as well as comprehensive diagnostic capabilities for long-term reliability.
Robust environmental adaptability: Designed to operate in a variety of environments, including data centers, telecommunications facilities, warehouses, and industrial complexes.