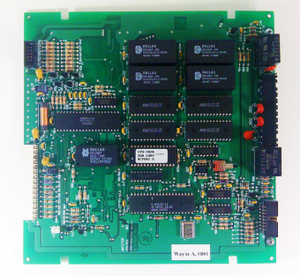 Notifier CPU-2020 Central Processing Unit for AM2020 (REFURBISHED)
The Central Processing Unit (CPU-2020) is the director of all system communications and operations for the Notifier AM-2020 Fire Alarm Control Panel. The CPU-2020 also provides a Form-C auxiliary alarm operated contact and a Form-C auxiliary trouble operated contact. Communications with system modules are over a high-speed serial interface.
Completely field-programmable and configurable from the front panel keypad.
Capacity for up to 1,980 individually identifiable and controllable detection/control points.