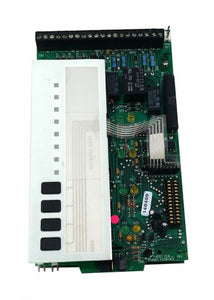 Notifier CPU-500 Replacement Board (Old Style) (REFURBISHED)
The heart of the Notifier System 500 Fire Alarm Control Panel is the Central Processor Unit (CPU-500) module which monitors and controls one or two additional user-selected modules.
The System 500 may be configured as a 4, 8, 12, or 16-zone system. In addition, up to eight control points may be added, creating a maximum capacity of 48 points (16 zones and 12 output circuits).