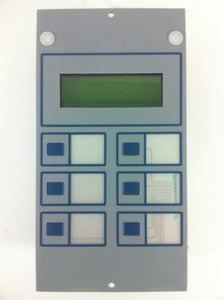 Notifier LCD-80 Annunciator (REFURBISHED)
When operated in "ACS" mode, Notifier's LCD-80 Annunciator provides a remote or local digital display and printer interface for the System 5000 and System 500. For the NFS-640, NFS-3030, NCA, AM2020, AFP1010, AFC-600, AFP-400, AFP-300, and AFP-200, the LCD-80 provides a vectored annunciation capability.
Notifier's LCD-80 can also be used with many legacy panels.