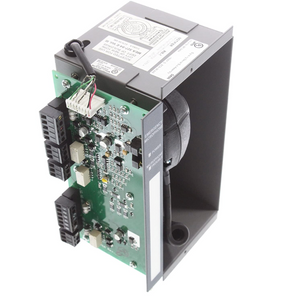 Notifier RM-1 Remote Paging Microphone Interface (NEW)
The RM-1 Series Remote Microphone provides a costeffective microphone interface for paging to selected speaker zones. The Power and Trouble LEDs provide easy-to-understand visual indications of its status. Various mounting options are available. The microphone assembly can be mounted in a small, compact enclosure or located in a comprehensive paging command center.
The RM-1 Series remote microphone can be utilized with the DVC Digital Voice Command Center and DAA2 amplifiers, or to expand a legacy installation.