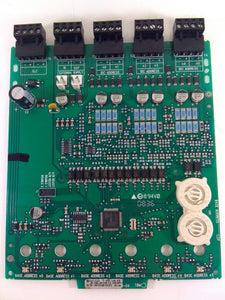 Notifier XP6-MA Six Zone Interface Module (REFURBISHED)
The Notifier XP6-MA six-zone interface module provides an interface between the intelligent alarm system and a two-wire conventional detection zone.
Accomodates six addressable Class B or three addressable Class A initiating device circuits.
For use with AFP-300, AFP-400, AFC-600, AFP1010, AM2020, NFS-640, NFS-3030 fire alarm control panels.